Infant Program
9 months to 17 months
Babies need tender love and care more than anything to become secure young children. At New Life Discovery Schools, they will receive affection and security from our nurturing staff. They will learn to try new things and find security in any environment. Babies' first steps include trying new things such as rolling over, sitting, crawling and eventually walking. Also, they learn to turn babbling noises into actual expressions of emotions and sounds with meaning.
New Life Discovery Schools' daily activities help infants to learn about their surrounding world. Simple daily activities such as cleaning up, diapering, or feeding is a good time to show attention and affection to each infant in the class. It is a proven fact that talking to an infant in a tender, loving, caring tone and explaining what is occurring around them helps their learning ability to be stronger. Our staff will also be attentive listeners to our Infant's babbles and facial expressions since these are the first steps in communication.
New Life Discovery Schools' Infant Discovery Plans include activities in which the infants explore both indoor and outdoor environments safely. Indoor activities include peek-a-boo, sensory book stories, soothing gliders; outdoors includes walking, rolling the ball, relaxing on a blanket plus many other creative activities in which fun and learning are the keys. 
New Life Discovery Schools' nurturing staff helps your infant to eventually become a curious toddler.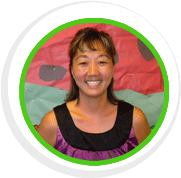 Shannon H.
Hi! My name is Shannon and my son attends New Life Discovery School. I lost my Mom to Cancer when my son was 2 months old; I was devastated on many levels, one being who is going to care for my child like his "Nana"?
Upon returning back to work I placed him in an in home daycare but I could tell he was "outgrowing" the home boundaries and needed more room to explore and be exposed to more children.
I interviewed, dropped in, cold called, (several times) to many different childcare centers in the area. Hands down...New Life Discovery Schools had my vote from the jump! Ms. Angel was extremely professional when answering the phone; she answered all my questions and offered to give me a tour ANYTIME that it was convenient for me. After I decided to enroll my son Ms. Angel had all the proper paperwork ready for me to fill out, which made the registration process go smoothly. I am very pleased with New Life Discovery School.
The staff is very friendly, knowledgeable and goes above and beyond. They are always planning fun and educational field trips, Luncheons, and they cater to each age group and what they think is in the best interest of the child. They are flexible and understand if you have to work overtime and the staff also recognizes if your child needs a little more attention on any given day. I would highly recommend New Life Discovery Schools....