School Age Program
6 years to 10 years
Homework
We have set aside 30 minutes per day during the school year for your child to work on their assignments from elementary school. This time is usually provided from 4:00pm to 4:30pm. The teachers are available to assist your child during this time.
Physical Activities
Before your child begins the homework process we will allow P.E. in or outdoors depending on the weather. To insure complete concentration before they start studying. This includes basketball, hopscotch, large climbing structures or parachute play.
Fun Activities
After a long day at elementary school our school age children just want to relax and have fun. We dedicate 30 minutes to homework and study time, and then we allow the fun to begin. We have designed a very relaxed environment for our school age children, complete with the latest and the greatest entertainment.

Field trips Galore
Amtrak ride to Hanford Park
Museum
Blackbeards
Johns Incredible Pizza
Tokyo Steak House
Planetarium
Discovery Center
Disneyland
Coney Island
Cal Skate
Movies
Monterey Bay Aquarium
The Zoo
In house entertainments from:
Wild Life Learning
Todd the Snake Man
Brandon Wild Child
Kono Ice
Color Me Mine and many more….
After School Fun
Wii
Video Games
Computers
Puzzles
Parachute
Large Blocks
Hopscotch
HD Kindle Fires
Hula-Hoop
Board Games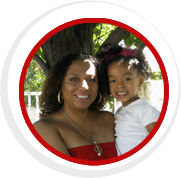 Sharmaine W.
As a parent and a former N.L.D.S. employee, I am confident and impressed with the level of care that N.L.D.S. provides. The staff displays the adequate knowledge of child care and ensures that the children feel welcome and comfortable. I have and will continue to recommend N.L.D.S. to anyone who may be looking for child care.